Exclusive edelkrone features
for one-person video production
Automatic Target Tracking
(with HeadPLUS)
HeadPLUS has the ability to learn three different targets. When transitioning between targets, HeadPLUS keeps each target in frame and focus even when moving on SliderPLUS! With this automatic feature, you can achieve elegant parallax shots without spending any time programming the system.
Live Target Switching
(with HeadPLUS)
You can make a smooth transition between any of the three preset targets by selecting your desired target through the App. During each transition, HeadPLUS elegantly frames the new target and focuses while keeping the target in frame and focus as the camera moves.
Instant Target Learning
(with HeadPLUS)
If you add Laser Module to HeadPLUS, you can teach the position of any stationary target to the system instantly. Just aim on the target and press OK. The camera will instantly frame and focus on the target.
Sequencer feature
(with HeadPLUS or HeadONE)
With Sequencer feature, you can chain multiple poses one after another to create complex camera motion. Transition speed between every pose is independently adjustable. Also, you can make it loop so that the system goes back and forth in the given order.
Stop motion software integration
(with HeadPLUS v1)
HeadPLUS can be controlled with Dragonframe animation software through any PC (Windows/Linux) or Mac. (Stop Motion Module or edelkrone Link Adapter required.) Remember that even without Stop Motion Module and Dragonframe software, you can still create amazing animations just by using the edelkrone App. However, if you want to step up your game, we recommend using Dragonframe.
* HeadPLUS v2 is not compatible with Stop Motion Module.
Can be hand-controlled
(with HeadPLUS)
You can manually adjust the pan and tilt angle of the HeadPLUS. Instead of relying on a remote control, you can program your camera motions with just your hands! This gives an unprecedented speed to your workflow, and makes the whole process much more intuitive.
2 models
based on carrying capacity
HeadPLUS PRO
20 lb (9 kg)
Must have
HeadPLUS accessories
Add Laser Module to speed up target teaching
Laser Module is a laser meter designed for HeadPLUS. Laser Module enables instant distance measurement and makes it super quick for HeadPLUS to lock on stationary subjects. It is a very useful add-on especially when you are using HeadPLUS on an edelkrone motorized Slider or Dolly.
LEARN MORE
Fits in edelkrone Backpack
Despite its unprecedented features, HeadPLUS (with all of its accessories) fits in a regular size camera bag. With its unique unfolding body design, HeadPLUS can be straightened so that it fits your bag much more efficiently.
LEARN MORE
Connects wirelessly
to edelkrone Sliders, Jibs & Dollies
When combined with a slider, jib or dolly, you can easily program 2-, 3-, or 4-axis camera motions. You can record never-before-seen, amazing motion time-lapses and visual effects shots with any combination you choose. The devices pair instantly in the background while using the same App or controller to control all devices together.
Sliders
Motorized sliders with their unique design approach and portability: SliderPLUS and SliderONE
Jibs
Motorized jibs that do it all and capture vertical, horizontal and diagonal camera motion in seconds: JibONE
Super easy
time-lapse programming
Setting up a motion time-lapse is the easiest with edelkrone App. In your time-lapse videos, you can have a simple transition between two keyposes or you can convert a recorded complex camera motion into a time-lapse with a single button. You can use edelkrone's unique Dynamic Interval and Dynamic Step Size Technologies to introduce never-before-seen effects to your time-lapses which bend the speed of time and speed of camera motion independently of each other.
Single App
to control all
edelkrone App cleverly scans the available devices in its surroundings and pairs with them automatically, giving you a single screen to control all devices together.
The interface is extremely simple.
Use the controls on the top part of the App screen to set the pose of your camera. Press and hold on any of the keypose buttons to record that pose. Use the same button to recall that pose. It's that simple. Press 2 keyposes to put the system in loop between both keyposes.
You can adjust the speed and acceleration of the transition between keyposes. Or, you can easily create time-lapse videos by using the same keyposes.
App Details.pdf
The app shows you this control screen when there is only one motorised HeadPLUS discovered around. The App gives you this 3 axis control screen including the focus adjustment.
When you combine your HeadPLUS with a slider the App gives you this 4 axis control screen including the focus adjustment. Notice the Target Mode button also becomes available at the bottom for smart target tracking.
When you combine your HeadPLUS with a Dolly, the App gives you this 5-axis control screen including the focus adjustment. Notice the Target Mode button also becomes available at the bottom for smart target tracking.
After you complete recording a motion, this is the screen which lets you replay the motion recorded. You can also convert it in to a time-lapse or stop-motion via this screen.
This is the time-lapse screen. First, enter your Record Time & Play Time and your FPS settings. Next, set the same shutter speed with your camera in the app & set the interval. Lastly, select the starting and ending keyposes. This way you will achieve a nice motion time-lapse video transitioning between both keyposes.
When you setup your time-lapse, instead of entering a static interval, you can enter a dynamic interval with the help of this graphic. So, you can have an alternating speed of time in your time-lapse video. This feature will not affect the speed of your camera motion. If you start a time-lapse while you are in Target Mode, you will be able to select targets.
When Ramping is on, you can alter the speed of your camera motion throughout your time-lapse video. This graphic helps you adjust the speed of your motion easily.
If you prefer not to use your phone (edelkrone App), and need a dedicated solution, edelkrone Controller will be your best friend. Compatible with all motorized edelkrone sliders, jibs, heads and dollies, edelkrone Controller allows you to easily control any combination of these devices.
LEARN MORE
Super Accurate Backlash-free Gear Design
All edelkrone motorized products use the same backlash-free gear design technology for perfectly repeatable, smooth motion for even the most demanding shots. Even the most portable edelkrone devices have heavy-duty gears assuring lifetime good performance.
Ultra Quiet Step Motor Driving Technology
All edelkrone motorized devices have a unique quiet step motor driving technology that combines ultra precise step motor positioning ability with ultra quiet operation. Step motors are perfect for precise motion control but until now their downside has been the noise they make. With edelkrone motorized devices, you will get the world's most precise positioning with the quietest performance.
edelkrone Motion Control System
Introduction Video
This video introduces the devices in our motion control ecosystem and describes the commonly-shared key features of these devices.

After watching this video, you will discover the unique features that give amazing powers to creators and see why edelkrone is one of the leaders in the motion control industry.
Reviews
Find and read inside stories from users like you!
Customer Reviews
Write a Review
Ask a Question
04/20/2021
Emilian B.

United Kingdom
A must have after you have one of the sliders
I think this is a must have after you have one of the sliders . It is just fantastic how you put it in the positions and than just repeat the sequence. it is smooth buttery and a bit expensive but if you are working with video, you are producing video content , than is a must have in your kit.
02/06/2021
Robert R.

United States
Good, Could Be Better
Straight out of the box I was expecting to have some way to get power to this slider and head unit. Yes, I did see all the option for providing power to the HeadPlus including AC power but I ignored them trusting there would be some type of AC power cable in the box. I was wrong. Maybe I should have known but I don't think enough was done by Edelkrone to make that clear.I immediately ordered the Canon battery power adapter from Amazon because I knew I could get it quickly. I did eventually order the Power Module V but there seems to be a delay in shipping that item. I also didn't realize I need to get the StandOne or my SliderONE v2 would keel over in some situations. At this point I was ready to send it all back. I had also ordered a Rhino Arc II and was testing it out. But after actually getting to use the Edelkrone I was impressed by the app and how quickly I was able to get things running after I had the proper equipment. I will be returning the Rhino. Nothing against it. Its a fine slider and I loved th joystick control but I felt I had much more control over the HeadPlus and would be able to get stuff done faster with it. Plus, having a premium on space in my studio, I really need the shorter slider right now. I can always upgrade to a longer slider later. In Gerald Undone's review where he chooses the Rhino over the Edelkrone he had been using for awhile, he bases his verdict on the Rhino being the tool he would be most likely to use. After using both, for me, that's the Edelkrone. Everyone works differently, I suppose. The problems I pointed out are not huge, but they were significant enough to knock a star off my rating. A little more communication about what constitutes a working rig right out of the box would be appreciated.
11/13/2020
Jovita W.

United States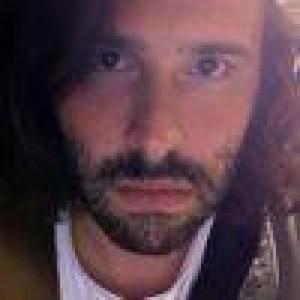 RP
11/10/2020
Ran P.

United States
Why did I wait so long!
The head plus is amazing! Workflow is so much faster than before!
05/26/2020
Jonathan B.

United States
Simply the best!
Super smooth, simply the best. Super happy with this purchase. Can't believe I went without for so long!!
05/13/2020
Atif N.

United States
Like butter!
Simply just amazing! Buttery smooth movement which equals buttery smooth shots; which equals buttery smooth income! Love the fact that you can manually aim your camera and lock that pose! This has easily been my favorite Edelkrone purchase because not only can I get dynamic shots but I can concentrate on the shot and not the "tech" behind it and how to do it!
05/04/2020
Wil R.

United States
Well built but...
Well built but loses connectivity to the app far too often.
01/29/2020
Sophea V.

United States
Head plus
Head plus is a great piece of hardware. There is a little bit of shake when it switch from one target to another. I'm not sure what it is. It overall it's a great item.
01/03/2020
Kien S.

Malaysia
12/14/2019
Andre C.

United States
Sheered Metal
I was incredibly stoked to get a head plus. I saved pennies and waited to order. Upon attaching my battery bracket plate the machine metal threads stripped on the head plus with incredibly little effort. Probably just a manufacturing defect wouldn't normally care but the price point made me expect something strong, quality tested and durable. Great tool I absolutely love it -- but poor attachment screws and machined threads.
11/08/2019
Steven C.

United States
Like Butter
This works like butter
10/15/2019
Quincy W.

United States
Smooth
So far the head plus has been super smooth for me and easy to calibrate the balance. I also love the ease of spinning the bottom to attach to my slider or tripod instead of spinning the whole unit. Great design
10/14/2019
CARTER R.

United States
Smooth Operation
Fantastic product. Smooth as silk and very quiet.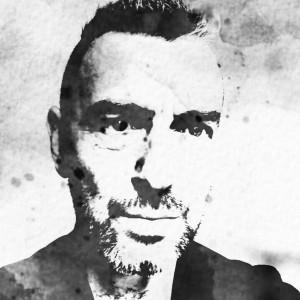 SG
10/14/2019
Simon G.

United States
QUALITY !!!
quality quality quality !!!