FocusONE v2
New generation follow focus designed for camera operators instead of focus pullers. Unique marker disk faces the camera operator for quick & precise focus adjustments.
Box Contents
FocusONE, 15 mm rod adapter, x1 Lens Gear PRO, 2.5 mm Allen key
Size
(L x W x H) 4.8 x 3.85 x 2.75 in (122 x 98 x 70 mm) actual size (rod clamp not included)
Weight
0.76 lb (349 g) actual weight
Rod clamp
15 mm & 19 mm industry standard
Materials
CNC machined aluminum body with delrin components and stainless steel screws.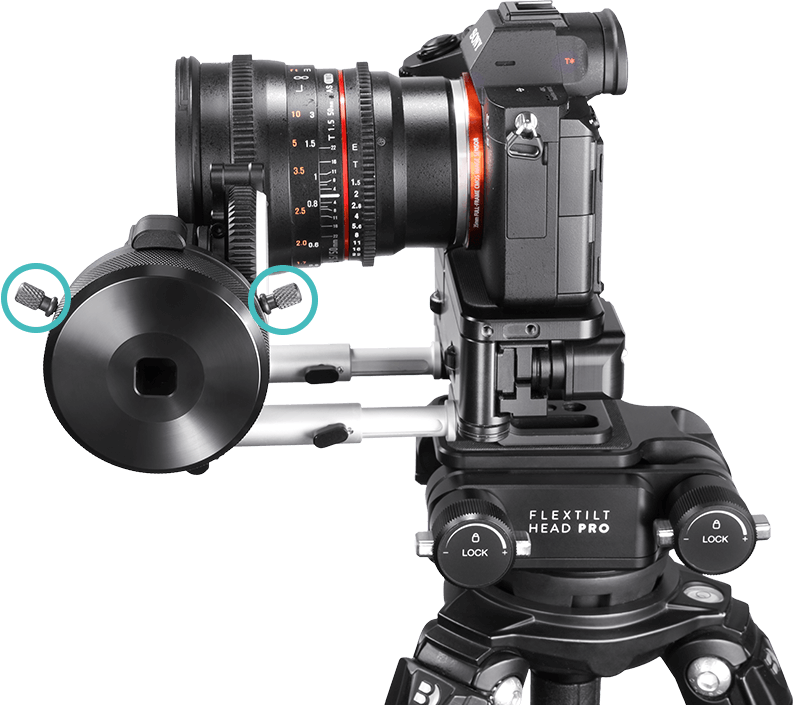 New adjustable hard stops
Think less, record more. We upgraded FocusONE to include adjustable hard stops that can help you effortlessly transition between two fixed focus points as you shoot. Hard stops can be placed in the designated parking slots when not in use.
Why is it the most precise follow focus?
FocusONE is the world's most precise follow focus, not because it has the best gearbox design, but because its gearbox design is unrelated to its precision. What does this mean exactly?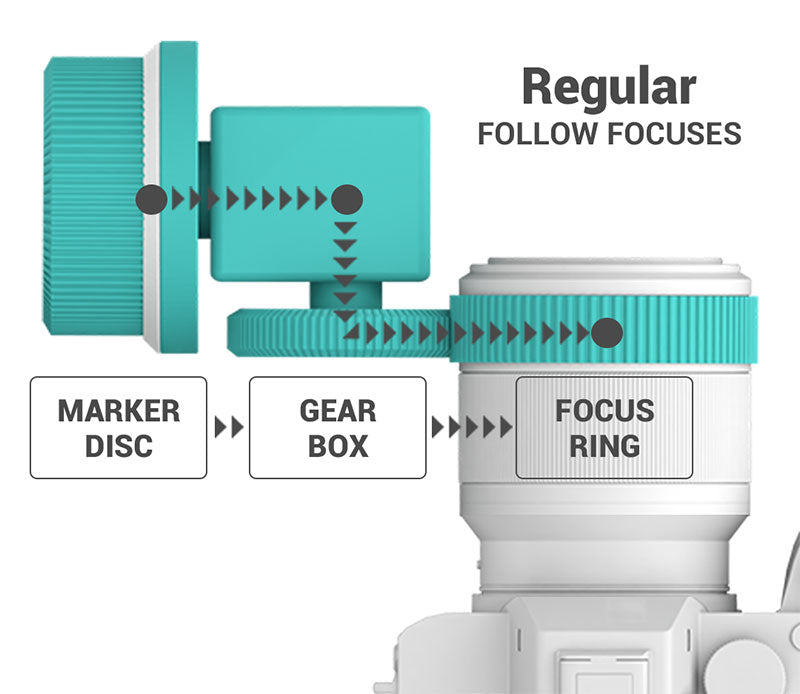 Gearboxes on regular follow focuses are between the marker disc and the focus ring, resulting in a loss of precision because of gear play in the gearbox.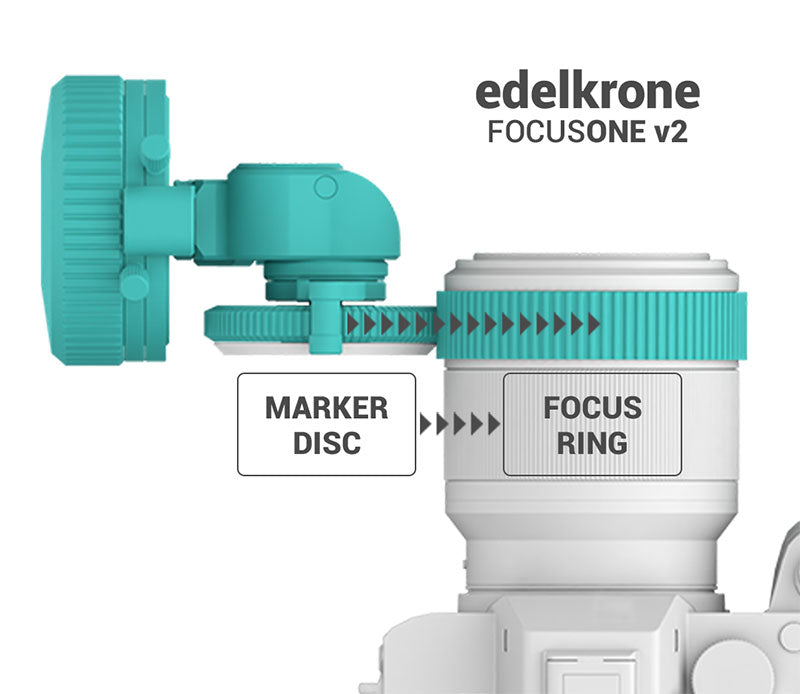 FocusONE's innovative design allows the marker disc to be in direct contact with the focus ring. This unique approach makes FocusONE the most precise follow focus you can find, even at its affordable price.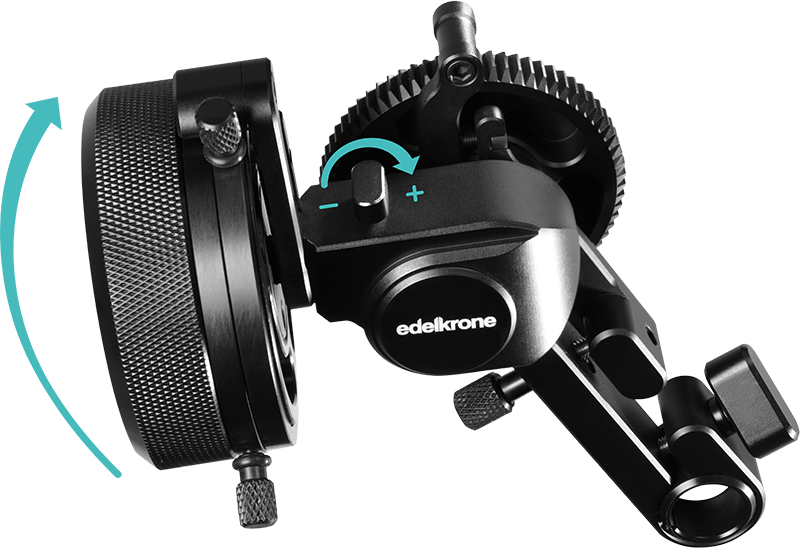 Custom tension adjustment
All lenses are different, so why should the torque applied be the same? Customize the tension of your FocusONE to adjust how stiff or loose the control wheel turns and match the force your lens requires perfectly.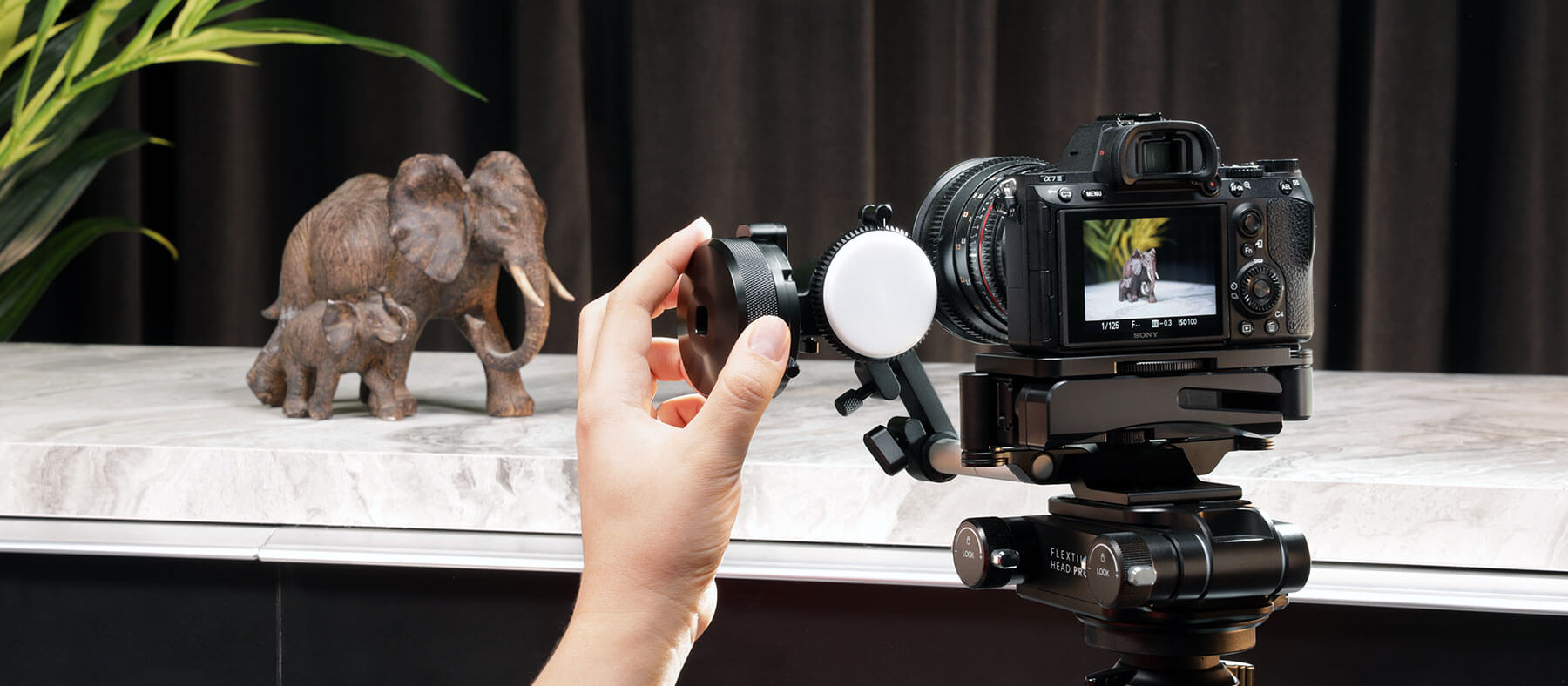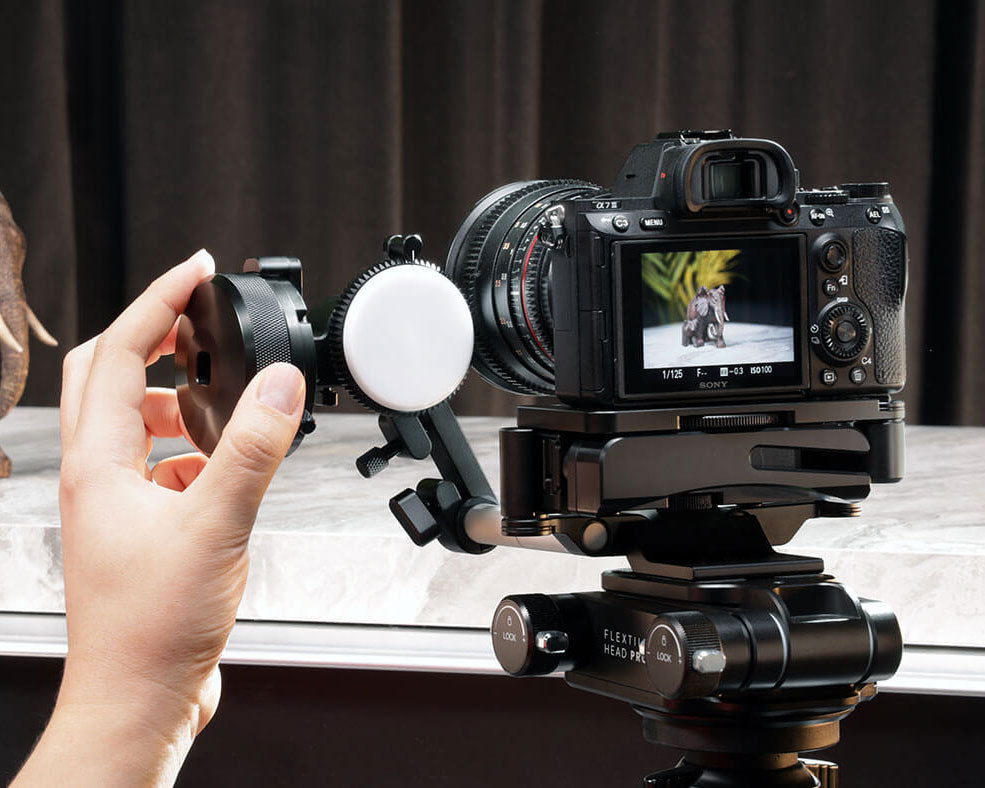 More Features with a Lighter & Compact Body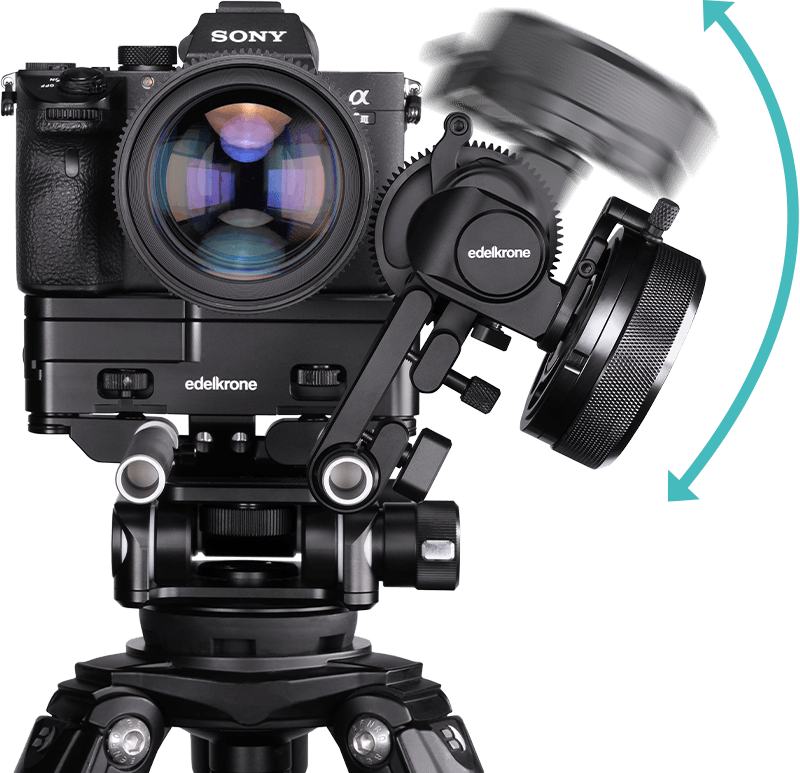 Control wheel with flexible angles
The control wheel of FocusONE can be tilted up and down for easier access when needed, which is especially useful while setting up different filming angles.
Pen-free focus marking
Go pen-free and use the marker provided on the disc for focus markings. This small addition makes FocusONE much easier & faster to use. Or, you can just mark the disc yourself if additional markings are needed.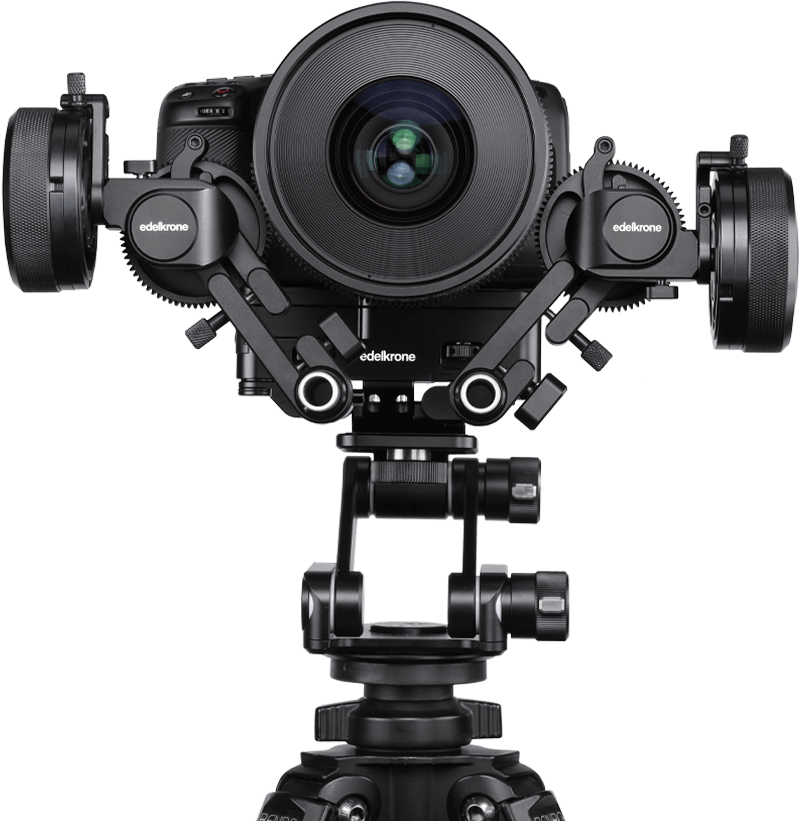 Works on either side of the camera
The movable body design of FocusONE gives you the flexibility to position it on either side of the camera. We developed this feature to give you the option to operate your FocusONE with your right or left hand. No matter which side you choose, everything you need will be facing you as you're filming.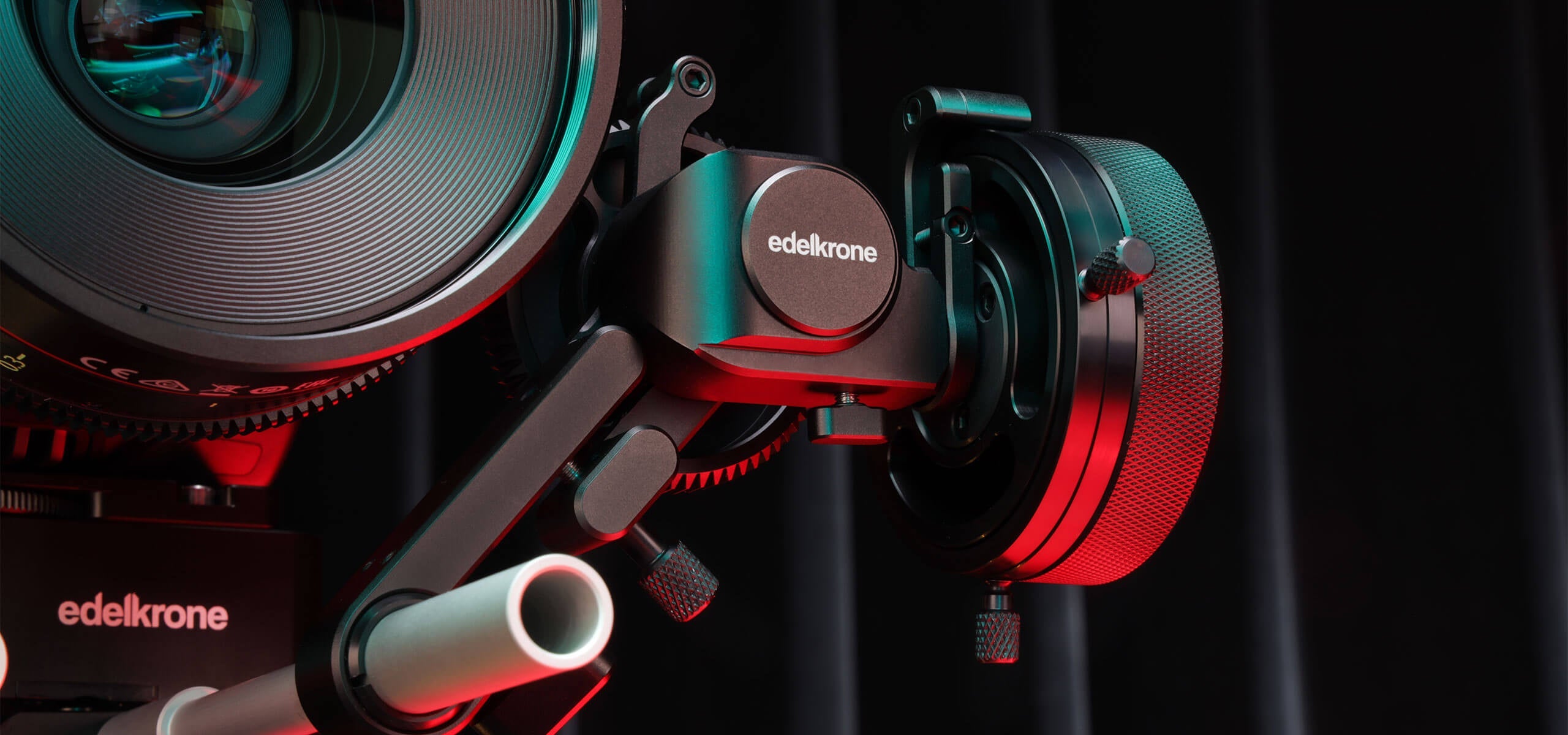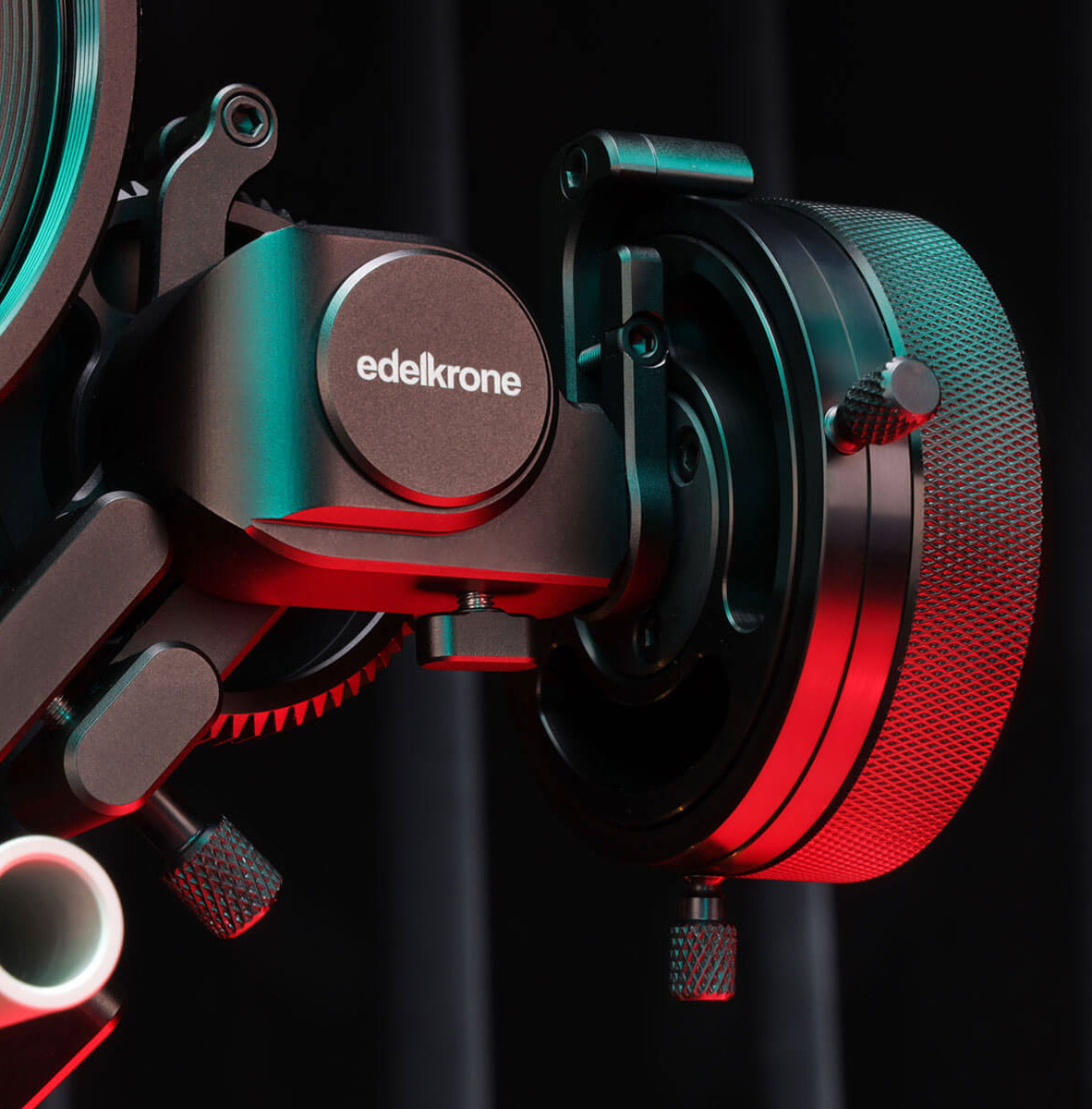 All FocusONE parts are 100% CNC machined aluminum with Delrin components and stainless steel screws.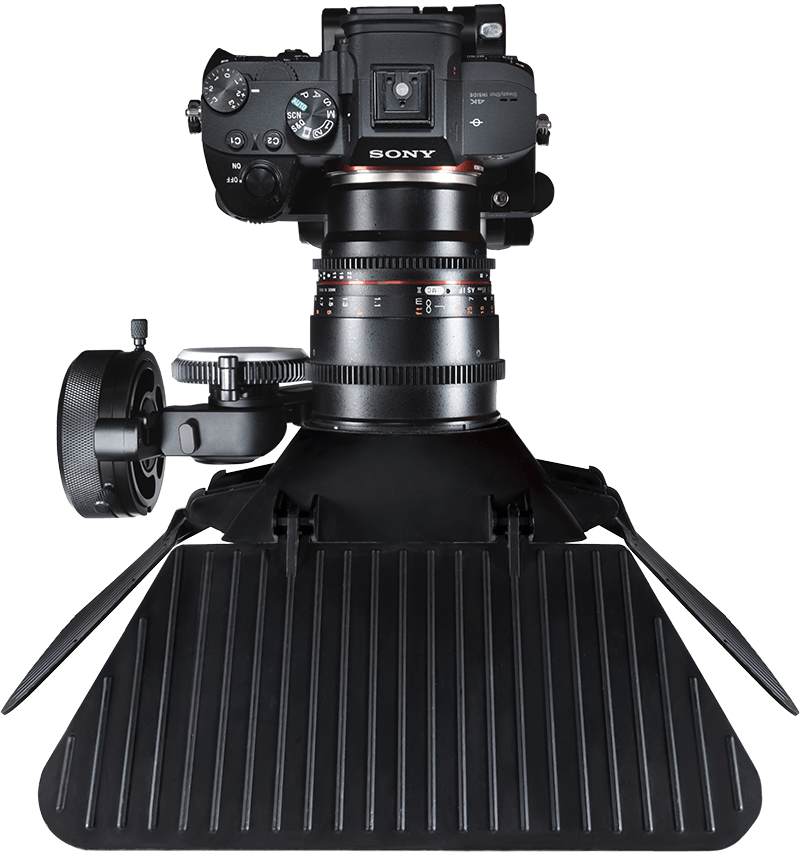 Mattebox friendly
FocusONE's compact design makes it easy to travel with and also provides compatibility with secondary accessories that can be attached to your rods, such as the matte boxes.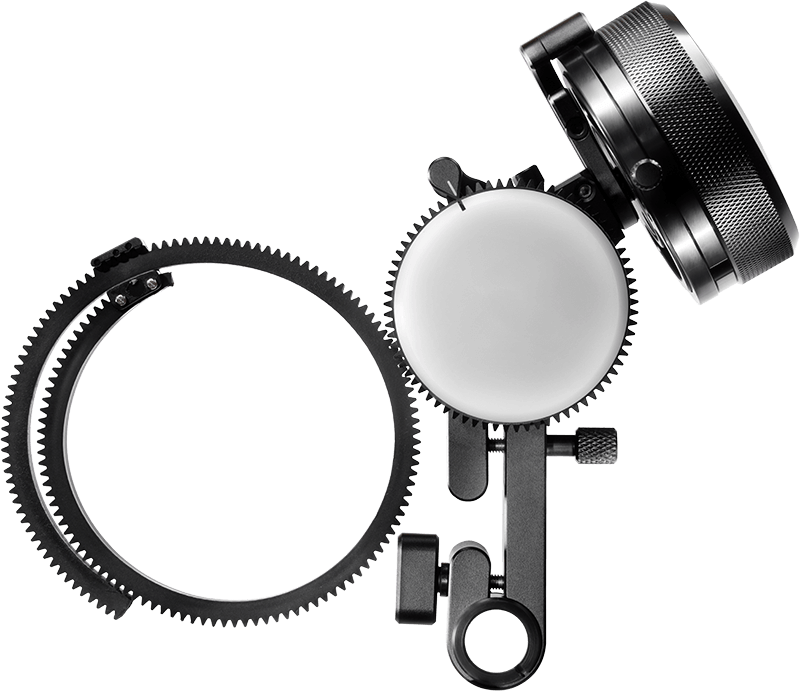 Compatible with All Lenses
FocusONE has a 0.8 gear pitch, making it compatible with all professional cinema lenses. You'll also receive edelkrone Lens Gear PRO with your purchase to make your new FocusONE compatible with any other type of lens.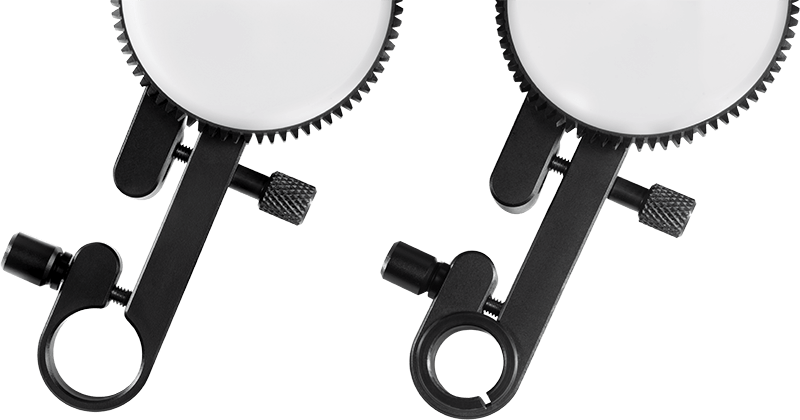 Attaches on any rod
FocusONE is compatible with industry-standard 15 mm & 19 mm rods to fit your specific setup requirements. FocusONE comes with a 15 mm rod adapter attached out of the box which can easily be removed to convert it to a 19 mm rod clamp.