One bag to carry them all,
even JibONE or SliderPLUS!
A massive main compartment with customizable dividers gives endless organization possibilities for the modern videographer/photographer. edelkrone Backpack can be converted into an everyday backpack by simply removing the dividers.
Designed to adapt.
Top zipper entry lets you quickly access your camera.
Three interior pockets provide added storage for smaller items like cables, print materials, adapters and more.
The stash pocket positioned on the front side protects smaller items like your keys, phones, etc.
Non-zippered front pocket for fast access.
Ability to fasten a monopod or tripod to the side of the pack with two adjustable straps.
Adjustable, padded shoulder and belt straps for optimal comfort.
Fasteners to eliminate shake and keep your gear in place.
Nine additional separator pads included for full customization, allowing you to divide the main compartment or cap the divisions.
Manufactured using high-quality and durable fabric.
Reviews
Find and read inside stories from users like you!
Customer Reviews
Write a Review
Ask a Question
Quality item with usefulness
The bag is made from top notch materials, is sturdy, well padded and best of all, fits all of my Edelkrone gear. From the Head Pro, to the Jibone. Would definitely buy again.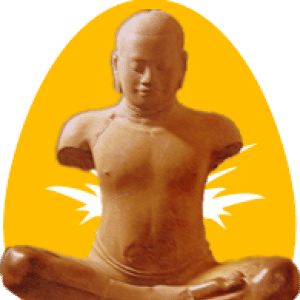 PI
09/07/2021
Phillip I.

Australia
Great design
All things that you need in one bag .... Great for small project gears!
08/24/2021
吉田 純.

Japan
スライダー関連機材一式をひとまとめにできる唯一のバックパック
SliderPLUS PRO、Slide Module、HeadPLUS、Focus Module、ACアダプター、バッテリー6個、その他備品を入れてまだ余裕があり、カメラ一台とレンズが1本が入る。 スライダー関連機材をこのバックパック一つにまとめられるのはとても便利。 edelkroneの機材をひとまとめにして保管、運搬したいならコレしか無いと思う。 ただ、バックパック自体の作りや使い勝手は今ひとつで、ちょっと割高感を感じるのも事実。もう少し安ければ満点だった。
08/24/2021
adrian b.

United States
Backpack Review
It was great. I recently used this bag on a beach shoot and it held all my gear easily. It was very compatible. I would definitely recommend this bag.
08/16/2021
Sultan D.

Germany
Şahane
Bundan daha büyük bir ekipman çantası görmedim. Edelkrone ekibine teşekkür ederim.
07/21/2021
William B.

United States
Excellent product
Excellent and holds everything as described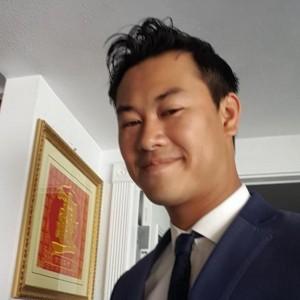 YW
05/23/2021
Yiu W.

Switzerland
Edelkrone Backpack
Really good so far. I would like to thank the Edelkrone team for providing such an amazing customer service.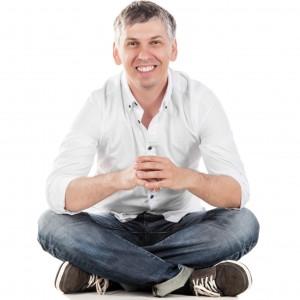 SA
05/17/2021
Szymon A.

Poland
Good but, too expensive
The backpack is exactly what I expected. Large, very roomy and comfortable. So I am happy with it. However, if you look at it objectively, it should be cheaper. It has fairly weak zippers, the dividers inside are not ideal and the material is magnet for hair and dust. It is definitely not a product for everyone. I needed something with exactly this capacity and dimensions, so I'm happy.
05/14/2021
Hai T.

Israel
Edelkrone Backpack - one bag to rule them all.
I took my time writing this, coz i wanted to really experience the bag before writing something, Don't get me wrong since It does look great out of the box, but i wanted to feel how it perform on the daily charts of a videographer. until this bag i used the peak design backpack, which is great as well, just quite small compare to this one. the ability to take everything in one bag is insane! it's also quite comfortable to carry coz you have a well padded waist straps (Besides the well padded shoulder straps). the inner compartments are flexible, and can be shaped fittingly to the task. being able to mobile the slider and headplus out for shoots that easily is a game changer. the bag itself is made from quality materials, the design is cool and definitely gets the attention you want as a pro. its lightweight, the zippers are solid, and I really love it. makes my shoots starts faster, and my life easier. definitely recommend this.
05/06/2021
Dylan G.

United Kingdom
Good but not the total joy I was expecting
This is a good bag but I really struggled to get my JibOne and HeadPlus nicely in there, it just doesn't feel like it's made for the equipment.
03/10/2021
Cullen T.

United States
It does what it is meant to do, hold a whole lot
Overall I like the bag a lot, it holds my entire Edelkrone system and makes it easy to transport. If I had one quibble it would be it needs better straps on the side for holding the tripod, these don't tighten down the best.
02/22/2021
Sebastian K.

Germany
Perfect Accessory!
Quality of the backpac is extraordinary. The shell protects everything that's in it. With the perfectly planned interior design everything fits in there, just as it should be!
02/13/2021
Joseph S.

United States
Great Backpack
This padded backpack fits the long Pro slider, Head One, Jib One all inside at the same time. My only complaint is that it is about $50 overpriced, hence why only 4 stars.
02/04/2021
Rodolfo S.

Mexico
Just perfect
I bought several edelkrone products and I am more than satisfied with the quality of the product and the customer service. the backpack, in particular, is of excellent quality and the gear feels really protected. I haven't had such a great shopping experience in a long time. Thanks to the entire Edelkrone team.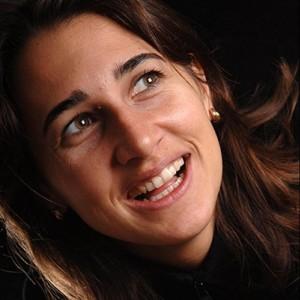 PB
02/03/2021
Peggy B.

France
Great but...
Great but we can't use it as a cabin luggage because of the size. Anyway; great product, great people
01/27/2021
Hieth G.

United Kingdom
Frigging Awesome
This bag is perfect for all your Edelkrone Gear - if yo uare looking for bag for this kit then look no further add it to your cart and press buy !
01/19/2021
Laszlo M.

Hungary
Only one thing could be better
This backpack is a great example for the quality standards and the thoughtful product development and design of Edelkrone. As I wrote in the title, only one thing could be better in this masterpiece: the price tag.
01/19/2021
Dirk S.

Germany
Very Good
Stable and nice for all the ek equipment on travel ...
01/19/2021
Andrea C.

Italy
Very comfortable, basic to carry all accessories. Good materials
01/04/2021
Adam C.

United Kingdom
Great size back pack
I can fit both my long and medium slider, pan head and slide module plus chargers and batteries